Shortcut:The first three letters of Electrical (ele) and Forensics (for) will send you to this website; i.e. elefor.com or ele-for.com.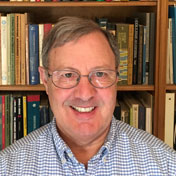 Dr. Ray Franco does forensic fire and electrical acidents work for insurance companies, attorneys, manufacturers, and utilities.
He is a registered Professioal Engineer in the following states: Alabama, Arkansas, Georgia, Louisiana, Mississippi, Missouri, and Florida.
Areas of Expertise:
Electrical Fires

Insurance Claims
Origin & Cause Investigations
Evidence Examinations
Subrogation
Appliance Fires
Product Liability & Recalls
Intentionally Set Fires - Arson
Wiring
Energized Neutral
Open or Loose Neutral
Electrical Failure Analysis
Smoke Alarm Analysis
National Electrical Code - NFPA
Underwriters Laboratories (UL) Standards
Lightning

Lighting Strike Data Analysis
Structural Damage
Electrical Damage
CSST Gas Tubing Fires
Air Condition Compressors
Electrical Accidents

Electrical Shock
Electrocution
Electrical Arc Flash Burns
Electrical Explosions
National Electrical Safety Code - IEEE
National Electrical Code - NFPA
OSHA Regulations
---